I had it in my head that I wanted some sort of tea set for the doll house but really hated how babyish most of them were. Yesterday at Dollar Tree I found these:
Originally made to be a candle they are perfect size for the dolls. ( I will add a picture of the mug with the doll soon) For .99 I got the mug, candle,which smells like coffee and the plate. I only bought two but plan on sending my daughter back for two more. 4 seems like the perfect number. haha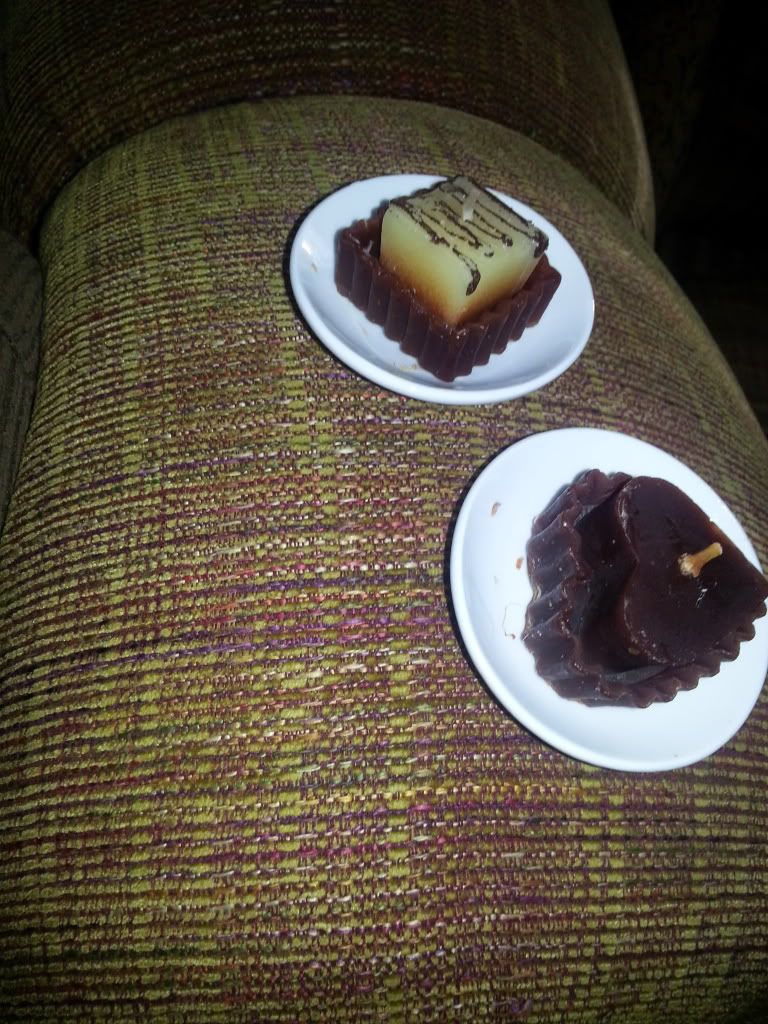 These desert plates were also in the candle section. While too big to be candy for the doll they are perfect size for cakes. They come with the plate too which is also perfect size for the dolls. 99 cents and my girls will love them!
The crafting vacation starts Monday. I am not sure if we will post as we go updates to the doll house or after the fact posts. Keep an eye open!