Thrifting for doll items can be time consuming. I try to go at least once a week to one goodwill right by my house. The other day I stumbled on these beauties. They were .99 cents a piece and I bought them for their clothes alone. My Generation (which I use as my stand in until xmas) doll is a little fatter than they are.but I am not too worried. For older dolls the clothes were amazing. The bonus is my son and his sister played with them all day.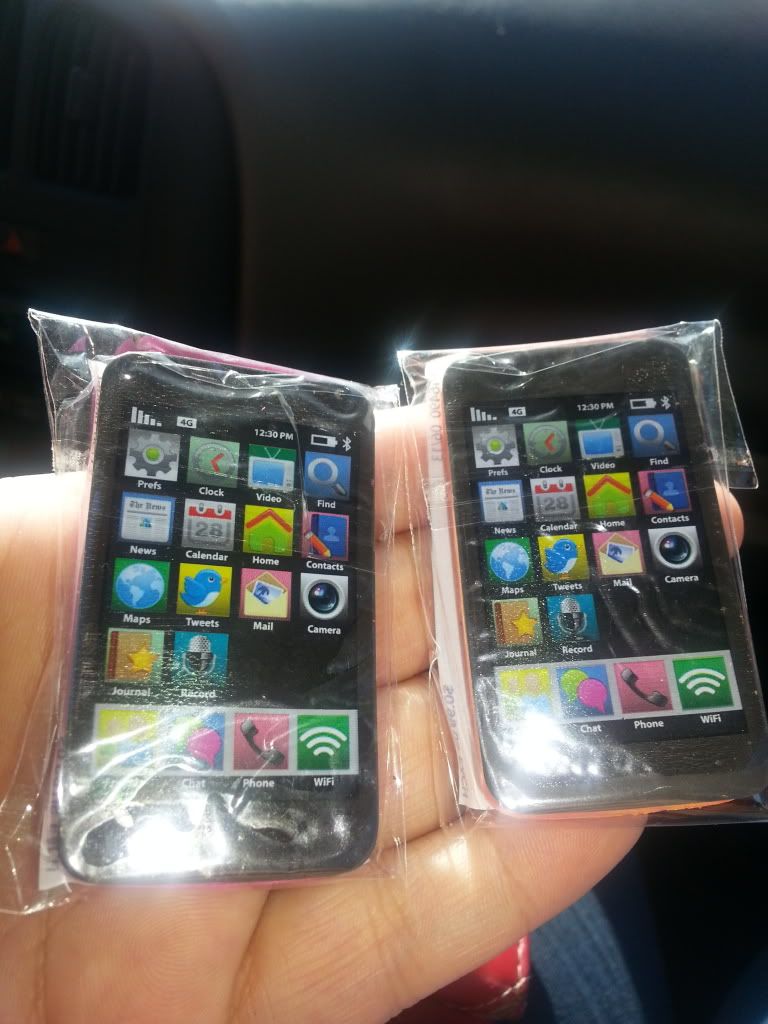 I found these at the school book fair for .99 My husband was convinced they would be too big but to me came out perfectly. We have no idea how we are going to make a kitchen so we are going to print out little take out menus and laminate them for the dinner table. Food for the dolls! ;)
My husband goes on vacation soon so expect a flurry of posts from the two of us.