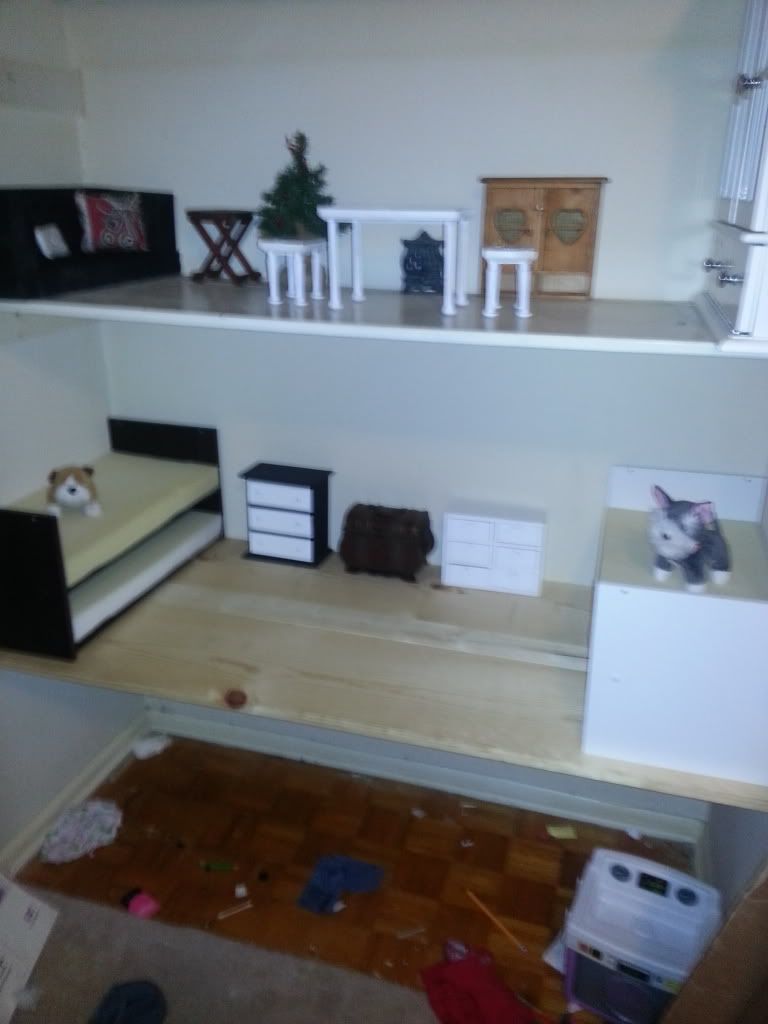 Getting it ready (ignore the floor!)
They screamed when they saw it. SCREAMED.
They did get a box of supplies and the Our Generation kitchen for Christmas so the house is pretty well stocked. We left it a blank slate so they could decorate however they want. We have already had a ton of talks over wood flooring or carpet! It is a big deal in the doll world.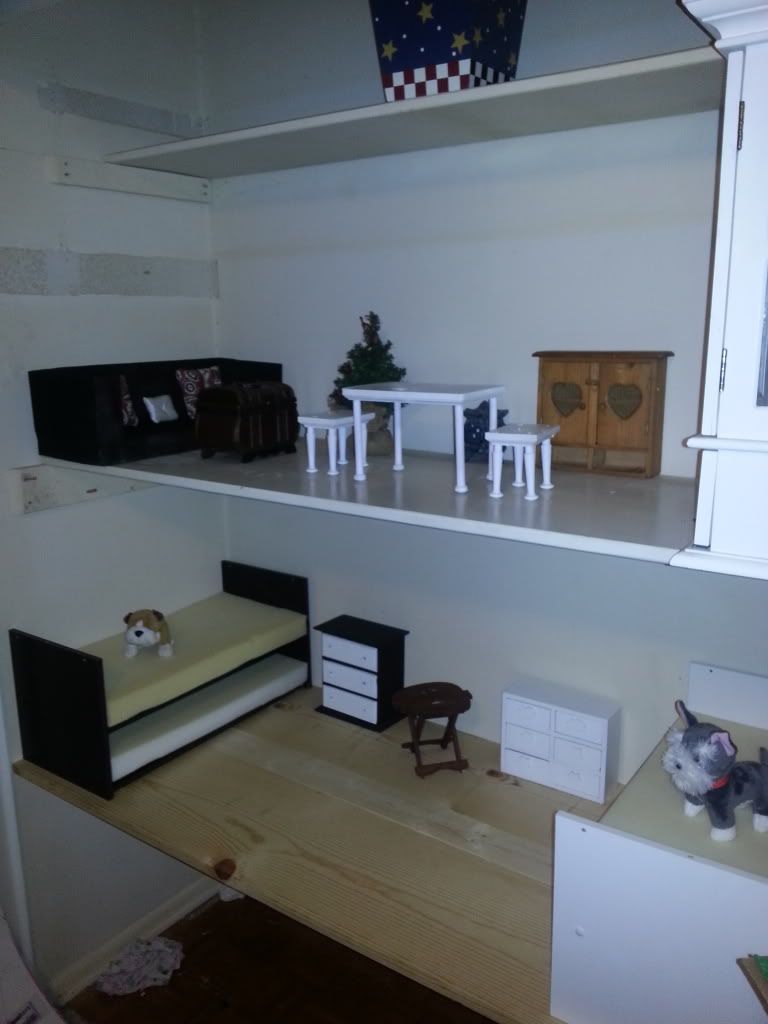 Somewhat closer up image.
Last night when I went to tuck the girls in I found the house like this:
They had rearranged and boy what a mess!
I loved the little touches they had done with things we found at thrift stores.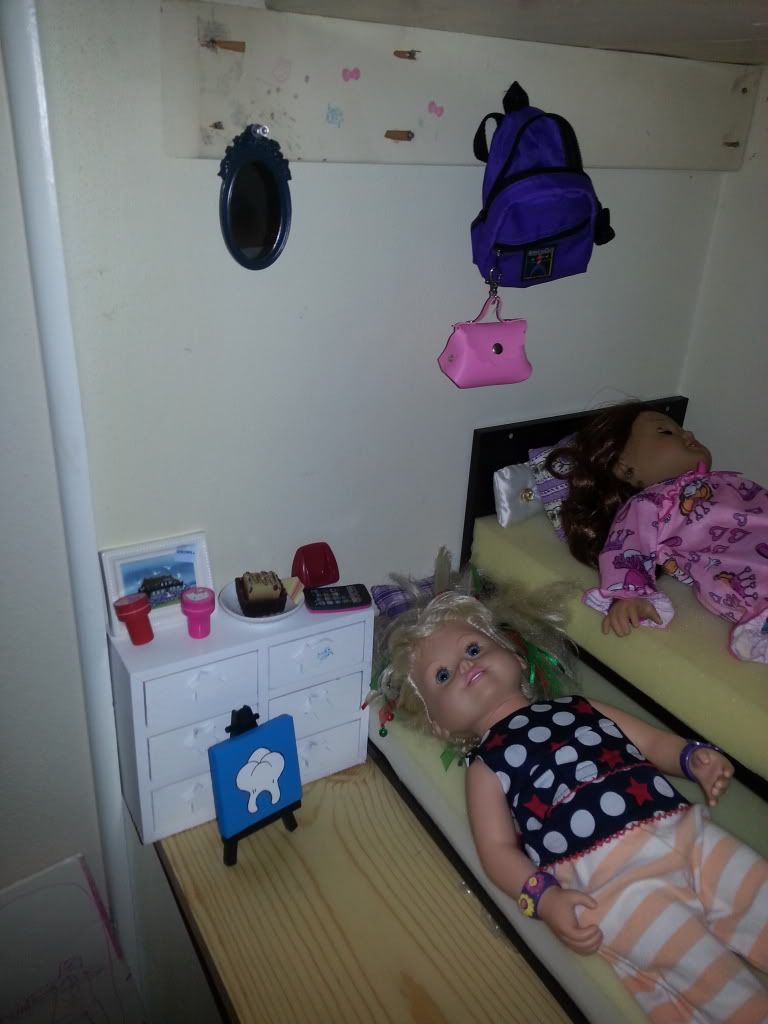 We will be doing a tutorial on the beds with trundles soon (total cost 20.00 for two beds including trundle)
The clothes were a HUGE hit and they have asked me to make more <3
Follow us as we build their dream doll house!